Following this guide will allow you to submit new patients from our Accuhealth.tech website when deploying devices from your clinic!
Step 1) Visit https://www.accuhealth.tech/
Step 2) Click on the "Patient Submission / Single Submission" form on the right hand side of the homepage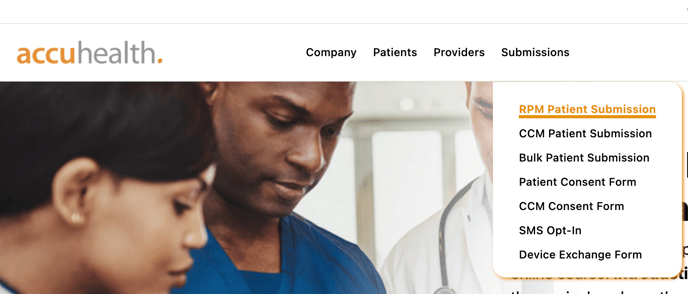 Step 3) Fill in the HIPPA Compliant Patient Submission Form with as many details as possible.
*Note -If deploying a device from your clinic, please make sure to include the device IMEI (AKA serial number). Disregard the device type field*
In the first section, enter the clinic name and email of the person submitting the referral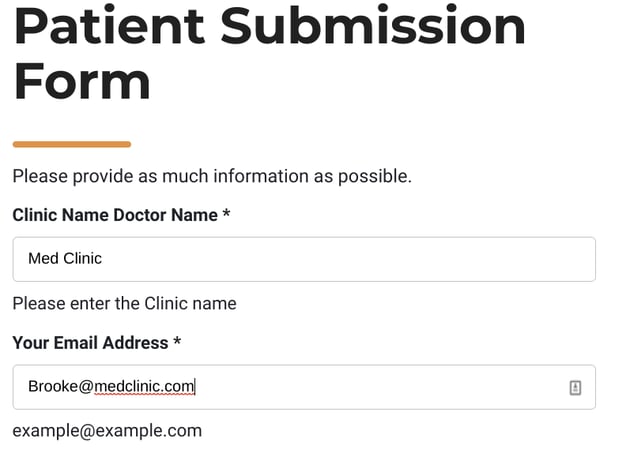 In the next section, enter the patients specific information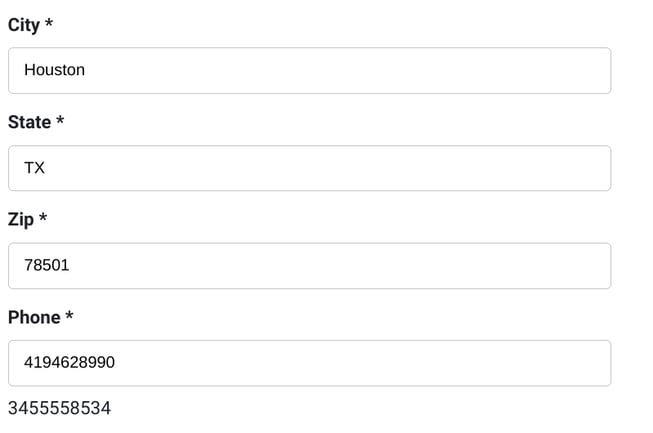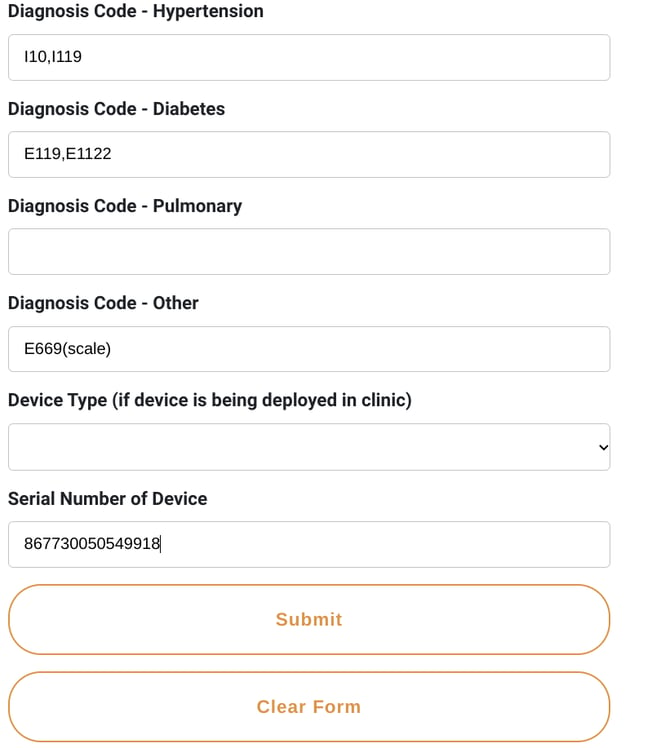 Step 4) Click submit!