This article will illustrates the step by step instructions to refer patients to Accuhealth for CCM services.
Audience
This document addresses the providers who are providing Medicare services to the patients through the accuhealth platform.
Objective
To enable you to easily refer a patient to any provider for accuhealth CCM services.
How to Refer a Patient to a Provider?
In the following steps we will refer a patient to a provider along with the diagnosis and order details.
Access the patient's profile to view the dashboard.
From the top navigation, click Clinicals and select Charts.
This will display the patients' Chart as shown in below.
From the top right corner of the page, click and click Create Order Group.
From the list select the provider. You can also search for a specific provider.
This will display the Order Group screen for the patient and the selected provider.
Under the Orders section, click Diagnoses and Orders.
Enter an ICD code to search for the diagnosis, for example "essential hypertension".
Select the ICD code from the search results.
This will display the selected ICD on the screen. You can now add the service required from the provider.
Next to the ICD, click to display the list of services.
Enter the service name to display the search results accordingly.
Select "Care Management Referral"


This will add the Order Group and once added click the order group to Add the "Recipient" and "Attachments"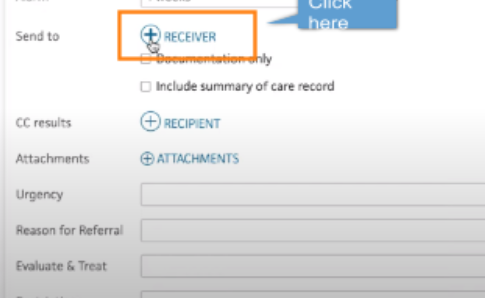 Enter the name "Accuhealth" and select Accuhealth Tech (Tip - make sure you select Accuhealth Tech and no other versions of our name from the search results).
This will add the selected provider to the order details form.

Then proceed to add the Attachments

Select "ALL" components of the "Chart" option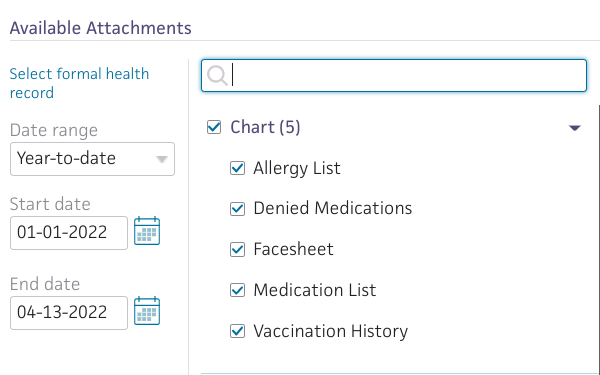 Tip - it's always encourage to leave a note in the "Note to Provider". We recommend "Referring for CCM Services"

The final step is the "Sign Order" in the top right of the screen

And that's it, the referral is en route and your patient will be contact by one of Accuhealth's nurses for concierge ccm clinical coordination to assist in the full scope of the patient's healthcare needs.