Making a call has never been easier! Simply follow the steps below to place a phone call from Accuhealth's platform
How to Place a Phone Call
Often times, when checking on critical readings, the physician would want to communicate directly with the patient.
From the main dashboard, click the phone number of the patient.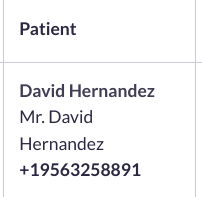 These calls are recorded and transcribed under the User Profile Block - General Comments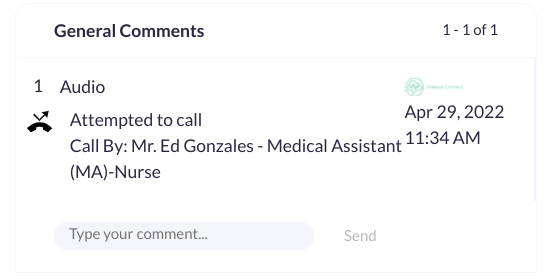 How to Make a Phone Call Through the Patients Chart
Please select the "Patients" drop down and select "Patient Details"

Select "Call Patient Primary Number" in the Control Panel